Welcome!
Welcome to the Twice Wiki. This community site is dedicated to the South Korean girl group Twice. The Twice Wiki is a 100% free website. Feel free to discover, share, and add your knowledge! Before you start commenting or editing, please read our Site Policy. We currently have 251 articles running and 26 active users on this wiki.




Due to previous excessive vandalism and hate comments, from August 1st all members have to register in order to contribute on any activities on Twice Wikia including commenting and editting on pages. Thank you for your attention.




Note that this wikia is a fansite for Twice, we do not have any connections to them, we are only fans.
Vote Twice for 2018 Mama!
Best Female Group
Best Dance Performance Female Group
TikTok Best Music Video
Song of the Year
Artist of the Year
Vote Twice for Asia Artist Awards!
Featured Member

Nayeon or Im Na-yeon (Hangul: 임나연) was born on September 22, 1995 (age 23) in Seoul, South Korea. She is the oldest member in Twice. Nayeon is the lead vocalist and face/center of the group. Nayeon secretly tried out and passed JYP Entertainment's 7th Open Audition and became a trainee on September 15, 2010.
Read more...

Featured Music

#TWICE is the debut Japanese special album from Twice. The album has released on June 28, 2017. Twice's first self-titled Japan album comes with ten tracks including both the original and Japanese versions of all 5 korean chart-sweeping hits from "Like Ooh-Ahh," to "Signal".
Read more...
Affiliates
JYP Family
WE WANT YOU!
We are recruiting all dedicated ONCE to join our Once Staff Team! If you're interested, please contact Bunny932 for more information.
---
Don't see a page you're looking for? Just type in the name and you can help out by creating it! To write a new article, just enter the article title in the box below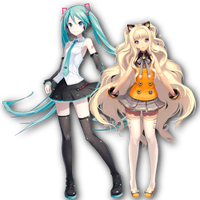 Social Media
Korea Official
Birthday in November
Twitter
Poll

In recent episode of Idol Room, who is the best at dancing Havanna?

 

Which Music Video is your favorite/the best?

 

Which MV concept do you prefer?

 

Japan Official Our Official