ONCE 
is the official fandom name for the South Korean girl group
Twice
.
Founding and etymology
Edit
On November 4, 2015 - Twice released their official fandom name through their official instagram account. The girls posted a photo above to Instagram was well as the message, "A lot of fans liked 'Once,' 'Once and TWICE.' Once then TWICE. They seem to go together. If you love us even once, we'll repay you with TWICE our love. It's difficult to connect with people, and getting people to love is the most difficult of all. We'll work hard so that you can look at us once, and fall in love with us TWICE. Be with us until the end. We love you. <3."
Membership
Edit
There are two member types: ONCE Candy for Korea residents and ONCE Jelly for residents outside Korea.
On August 1, 2017, Twice official Facebook released the official fanclub card and 2 badges for all Korean 'Once'. All 'Once' fans who joined the membership will also receive a wrist band and a "Twicezine" (Twice magazine).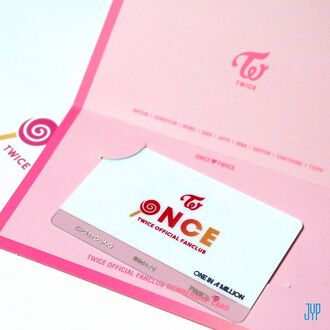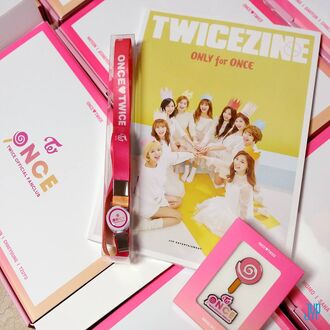 On April 24, 2017, Twice Japan Twitter released an official fan club card and Twice badge for all Japan 'Once'. The club card is designed by all Twice members. Japan Once members also will get up to date release news which will be released on every 21st of the month (it is called Once&Twice Day).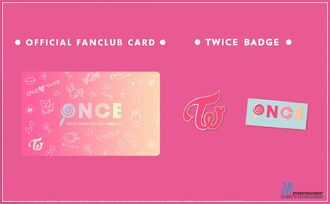 Official ONCE's
Edit
Amino
Feel free to add your username below!