GUIDE FOR NEW MEMBERS :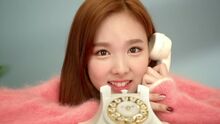 We all hope users can enjoy this wiki ! We all hope this wiki can be great to users ! With your help , our community can grow stronger !
So , here are a few points that you can help contribute to the community and have fun with others (and for those who want to become famous here, please take a look at our advice .)
Don't be shy ! Please do go editing our pages . Our pages could provide more clearer information with your help . Don't be afraid to edit and add photos to the gallery ! Everyone would make mistakes . So you don't need to worry about it .
Chat with us ! Why not go to 'Live! Chat' and have fun chatting with us . You can also write something on our wall so that we might know each other better.
Write blogs and comment on our posts ! It could totally build up a user's popularity .
Please do make a introduction post in your blog so that we may know about you more
UPDATE SOON .....................